Social Media Services by Rising Above SEO
Jan 8, 2022
Marketing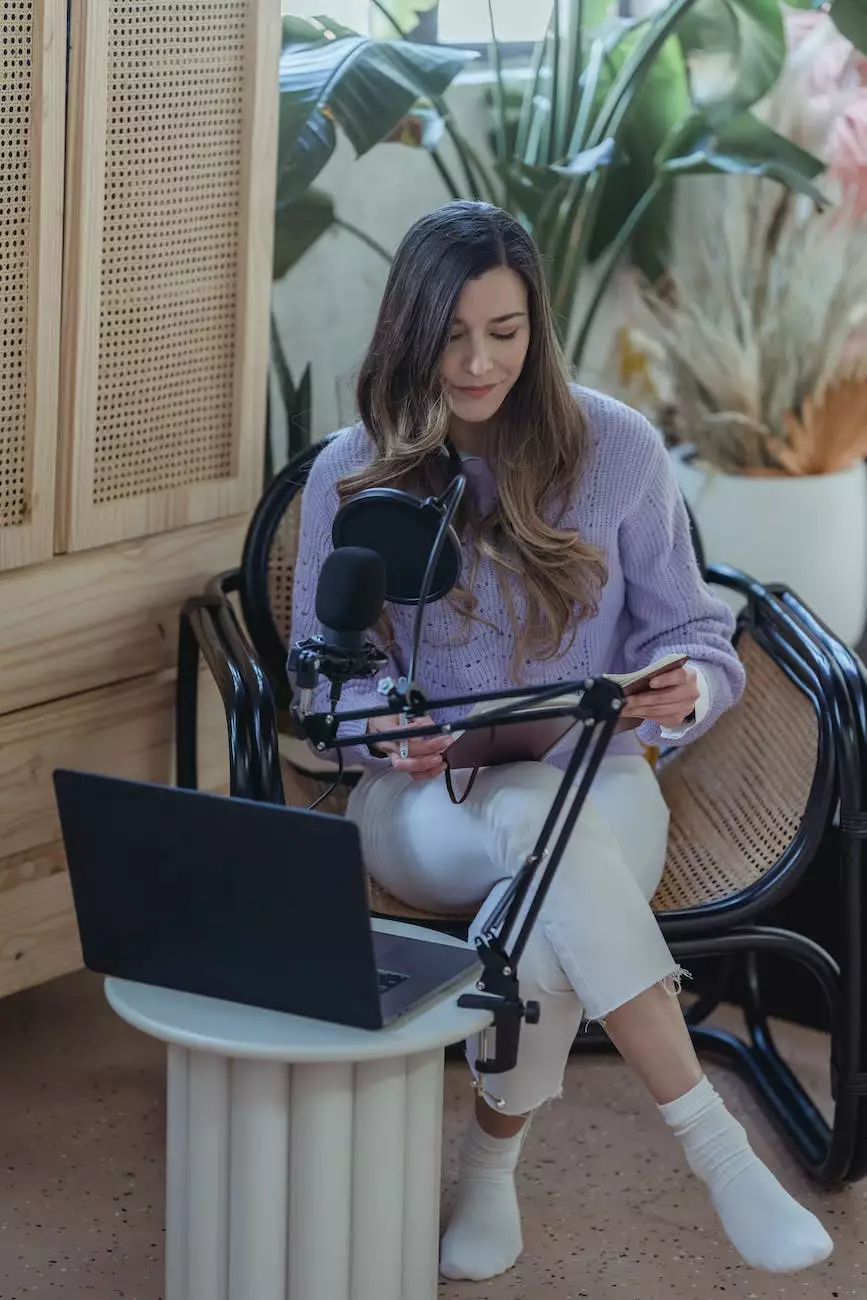 Welcome to Rising Above SEO, the leading provider of top-notch social media services designed to help businesses like yours excel online. With our comprehensive strategies and expert solutions, we can take your social media presence to the next level and drive significant growth for your brand.
Why Social Media is Crucial for Business Success
In today's digital landscape, social media has become an indispensable tool for businesses of all sizes. It presents a unique opportunity to connect and engage with your target audience on a personal level, build brand loyalty, and ultimately drive more leads and sales.
Through strategic social media marketing, you can establish your brand as an industry leader, gain valuable insights into your customers' preferences, and create a thriving community around your products or services.
Our Comprehensive Social Media Services
At Rising Above SEO, we understand the intricate dynamics of social media marketing and offer a wide range of services tailored to meet your specific goals and objectives. Whether you're just starting out or need a complete social media overhaul, our team of specialists is well-equipped to deliver exceptional results.
Social Media Strategy Development
Before diving headfirst into social media marketing, it is crucial to have a well-defined strategy in place. Our expert team will work closely with you to understand your business needs, target audience, and industry landscape. We'll develop a comprehensive social media strategy that aligns with your brand identity and ensures maximum impact.
Profile Setup and Optimization
Creating compelling and professional social media profiles is the first step towards building a strong online presence. Our skilled team will optimize your profiles across various platforms, ensuring consistent branding, keyword-rich content, and eye-catching visuals. We'll make sure your profiles reflect your unique value proposition and entice users to engage with your brand.
Content Creation and Curation
A compelling social media presence relies on high-quality and engaging content. Our experienced copywriters will develop custom content that resonates with your target audience and helps reinforce brand loyalty. From captivating visuals to informative blog posts and attention-grabbing videos, we'll ensure your content stands out amidst the noise of social media.
Social Media Advertising
In addition to organic content, we offer tailored social media advertising solutions to amplify your reach and drive targeted traffic to your website. Our team stays up-to-date with the latest advertising trends and platforms, ensuring your ads are optimized for maximum ROI. Whether it's Facebook, Instagram, Twitter, or LinkedIn, we'll deliver laser-focused campaigns that generate results.
Community Management and Engagement
Building an active and engaged community around your brand is vital for long-term success. We'll monitor your social media platforms, respond to customer inquiries, and foster meaningful interactions with your audience. Our team will engage with your followers, manage reviews, and create a positive online environment that reflects the values of your brand.
Why Choose Rising Above SEO for Your Social Media Needs
When it comes to social media services, choosing the right partner can make all the difference. Here's why Rising Above SEO is the perfect choice for businesses seeking exceptional social media solutions:
We have a proven track record of success, helping numerous businesses achieve their social media goals.
Our team consists of highly skilled professionals with extensive experience in social media marketing.
We stay ahead of the curve when it comes to industry trends and best practices, ensuring you receive cutting-edge solutions.
At Rising Above SEO, we prioritize the unique needs of your business and provide customized strategies that deliver tangible results.
Our commitment to exceptional customer service means you can trust us to be by your side every step of the way.
Get in Touch Today!
If you're ready to skyrocket your social media presence and unlock the full potential of your brand, look no further than Rising Above SEO. Contact our team of experts today for a consultation, and let us help you create a social media strategy that truly sets you apart.