Digital Marketing Blog - Rising Above SEO
Jan 5, 2022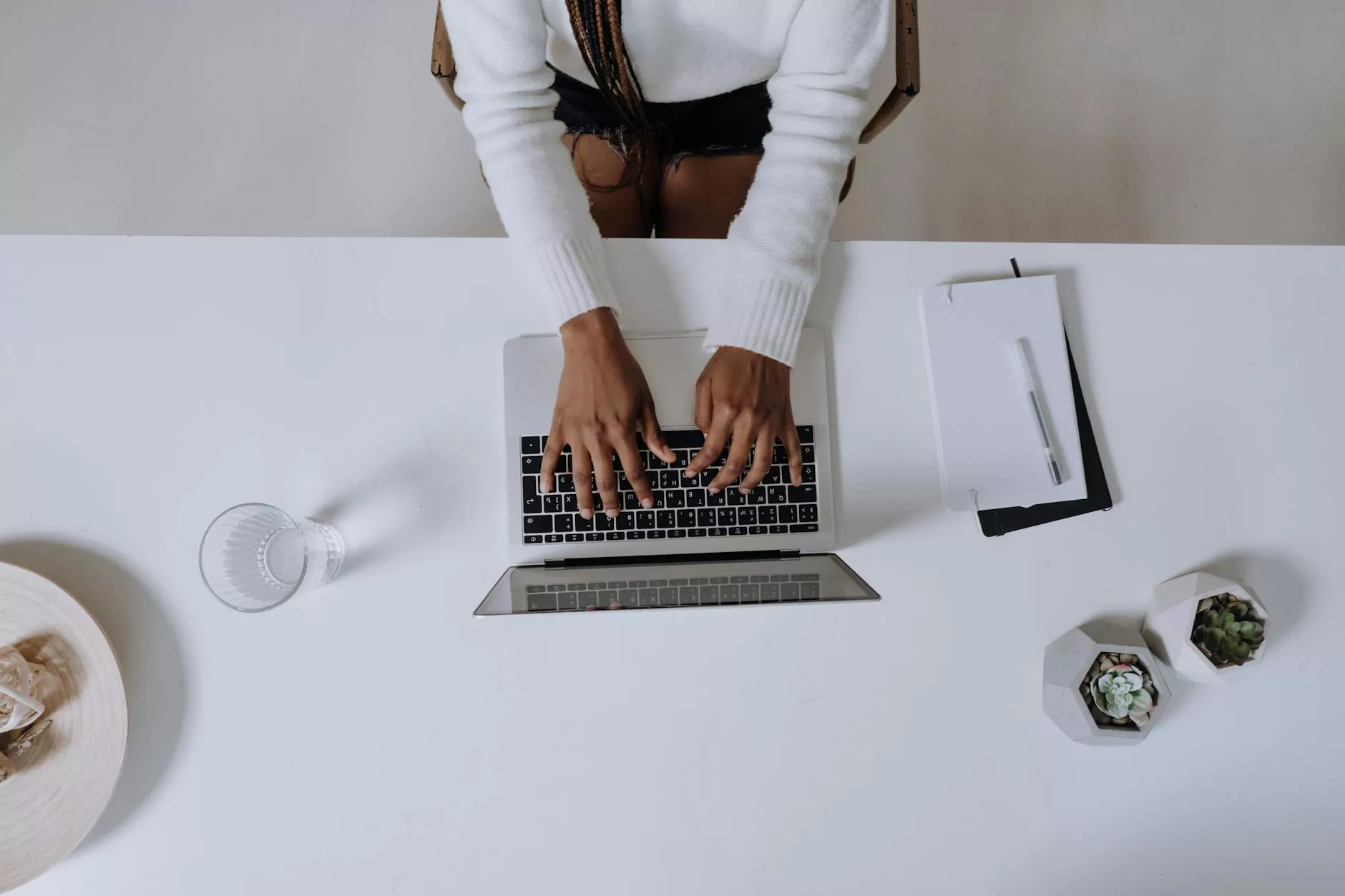 Introduction
Welcome to the Digital Marketing Blog by Rising Above SEO, your ultimate destination for expert insights, tips, and strategies on SEO services for businesses and consumer services. Our team of experienced professionals is here to provide you with comprehensive and detailed articles on all aspects of digital marketing. Whether you are new to SEO or looking to improve your existing strategies, our blog is the go-to resource to stay ahead of the competition and achieve online success.
Why SEO Matters for Business and Consumer Services
SEO (Search Engine Optimization) is crucial for businesses and consumer services to effectively reach their target audience and improve online visibility. In today's digital age, where customers rely heavily on search engines to find products or services, having a well-optimized website is essential.
By focusing on SEO, businesses can ensure that their website ranks higher in search engine results pages (SERPs), driving organic traffic and increasing brand visibility. With Rising Above SEO, you can leverage our expertise to develop impactful SEO strategies tailored to your specific business and consumer service needs.
The Power of Keyword Research
One of the foundational steps in successful SEO is thorough keyword research. Keywords are the phrases or terms people enter into search engines to find what they are looking for. By identifying and targeting relevant keywords, you can align your website with the needs and expectations of your target audience.
At Rising Above SEO, we utilize cutting-edge tools and techniques to conduct comprehensive keyword research. Our team ensures that your content is optimized with the right keywords, helping your website rank higher and attract relevant traffic.
Optimizing On-Page Elements
On-page optimization plays a vital role in improving your website's visibility in search engine results. It involves optimizing various elements within your web pages to enhance their relevance to specific keywords and improve user experience.
With Rising Above SEO, you can expect a detailed analysis of your website's on-page elements, including title tags, meta descriptions, header tags, and more. Our experts will optimize these elements to ensure they align with your target keywords and attract both search engines and users.
Creating High-Quality Content
Content is at the heart of every successful SEO strategy. Search engines value high-quality, informative, and engaging content that provides value to users. By creating compelling content, you can establish your brand as an authority in your industry, driving more organic traffic to your website.
Rising Above SEO specializes in crafting rich and comprehensive content that resonates with your target audience. Our team of skilled copywriters combines industry knowledge with SEO expertise to deliver impactful articles, blog posts, and landing pages that help you outrank your competitors and attract more potential customers.
The Importance of Link Building
Link building is another essential aspect of SEO that helps search engines recognize the relevance and authority of your website. By acquiring high-quality backlinks from reputable sources, you can boost your website's credibility and improve its chances of ranking higher in search results.
At Rising Above SEO, we employ strategic link building techniques to foster valuable connections with authoritative websites in your industry. Our goal is to enhance your website's online reputation and increase its visibility to both users and search engines.
Monitoring and Analyzing Performance
Effective SEO is an ongoing process that requires continuous monitoring and analysis. By closely monitoring your website's performance, you can identify areas for improvement, track the success of your SEO efforts, and make data-driven decisions to stay ahead of the competition.
With Rising Above SEO, you gain access to advanced analytics tools and our team's expertise in interpreting data. We provide comprehensive reports and insights, allowing you to evaluate the success of your SEO strategy and make necessary adjustments to achieve optimal results.
Conclusion
In the ever-evolving digital landscape, having a solid SEO strategy is vital to succeed in business and consumer services. Rising Above SEO is committed to helping businesses like yours outrank competitors and achieve long-term success.
By leveraging our expertise in keyword research, on-page optimization, content creation, link building, and performance monitoring, you can position your website for greater visibility, increased organic traffic, and higher conversions. Stay ahead of the game with our comprehensive and detailed articles on digital marketing by regularly visiting our Digital Marketing Blog!