Website Design Services by Rising Above SEO
Dec 10, 2021
Marketing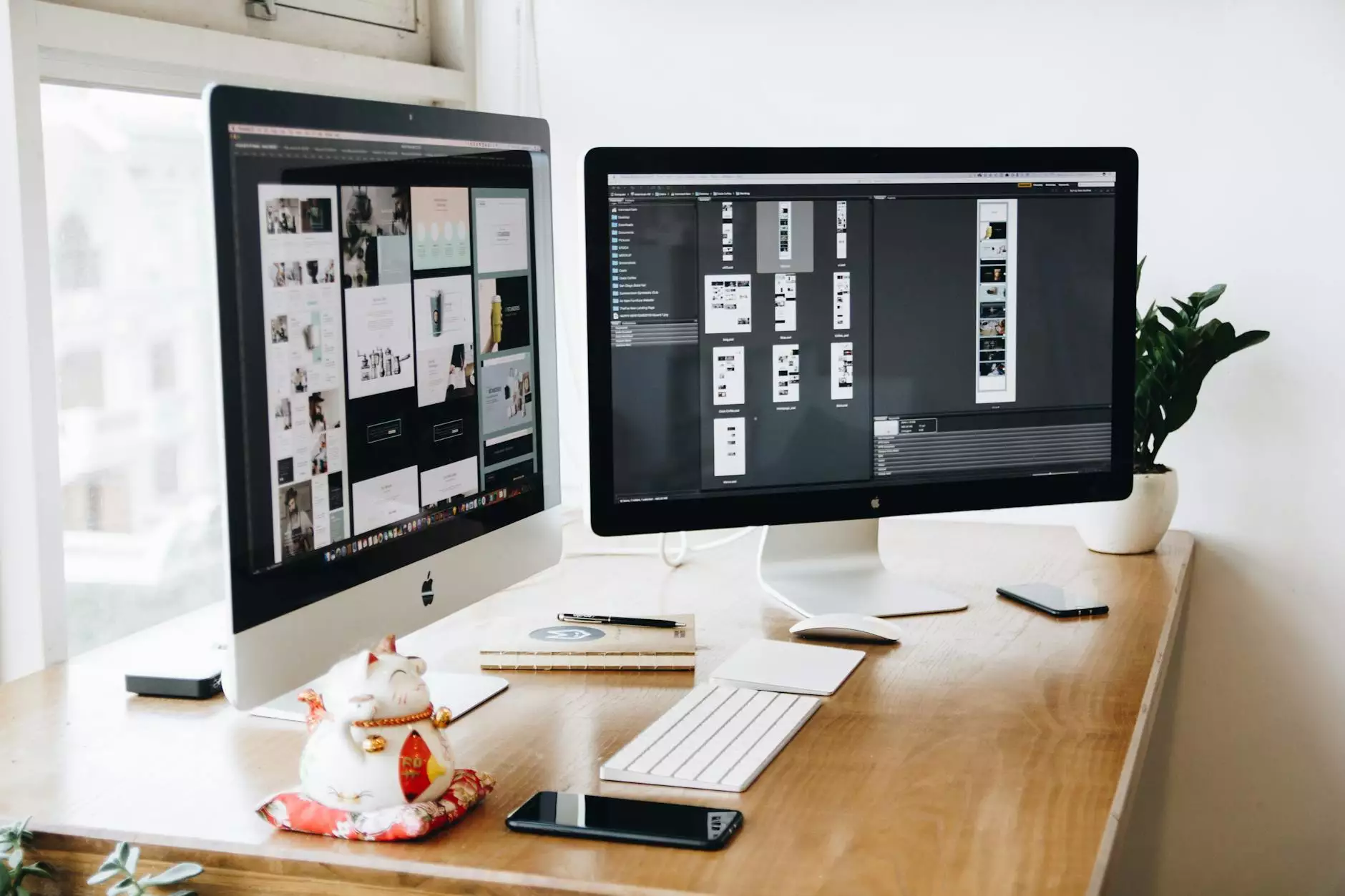 Introduction
Welcome to Rising Above SEO, your go-to destination for top-notch website design services. In today's digital era, having a visually appealing and user-friendly website is crucial for gaining a competitive edge in the online marketplace. Our team of highly skilled professionals is dedicated to creating stunning websites that attract and engage your target audience.
Why Website Design Matters
A well-designed website is the centerpiece of your online presence. It serves as a virtual storefront for your business, often forming the first impression potential customers have of your brand. A poorly designed website can drive visitors away, leading to lost opportunities and revenue. On the other hand, a professionally designed website can captivate your audience and effectively communicate your brand's unique selling proposition.
Enhanced User Experience
At Rising Above SEO, we understand the importance of creating an exceptional user experience. Our website designs are optimized for smooth navigation, ensuring that visitors can find the information they need effortlessly. We employ intuitive layouts, user-friendly interfaces, and visually appealing graphics to keep visitors engaged and encourage them to explore more.
Responsive Design for All Devices
In today's mobile-dominated world, it is crucial for your website to adapt seamlessly to different devices and screen sizes. Our website designs are fully responsive, ensuring a consistent and enjoyable browsing experience for users on desktops, smartphones, and tablets. By optimizing your website for mobile devices, we help you reach a wider audience and improve your search engine rankings.
Search Engine Optimization Friendly
As SEO experts, we know that a well-optimized website design plays a key role in improving your online visibility. Our team combines technical expertise with cutting-edge SEO strategies to ensure that your website ranks high on search engine results pages. From optimizing meta tags to improving site speed and implementing keyword-rich content, we take every step to help you outrank your competitors.
Our Website Design Process
At Rising Above SEO, we follow a comprehensive and well-defined website design process to deliver exceptional results:
1. Discovery and Research
Our team starts by understanding your business goals, target audience, and unique selling points. We conduct thorough market research and competitor analysis to identify opportunities and develop a strategy tailored to your specific needs.
2. Planning and Wireframing
Once we have a clear understanding of your requirements, we create a detailed plan and wireframe for your website. This allows you to visualize the layout and structure before the design phase begins.
3. Design and Development
Our talented designers bring your vision to life with stunning visuals and attention-grabbing graphics. We focus on creating a seamless user experience while incorporating your brand identity and messaging. Our development team ensures that the website is functional, responsive, and optimized for performance.
4. Content Creation
During the website design process, we place a strong emphasis on compelling and SEO-friendly content. Our experienced copywriters develop persuasive copy that resonates with your target audience and helps improve your search engine rankings.
5. Testing and Quality Assurance
Prior to launch, we rigorously test your website to ensure it meets our high standards of functionality, responsiveness, and compatibility across various devices and browsers. Our quality assurance team meticulously checks for any bugs or errors to provide a seamless user experience.
6. Launch and Optimization
Once your website is ready, we orchestrate a successful launch and monitor its performance. We continuously analyze data, optimize content, and make necessary improvements to enhance your website's visibility, traffic, and conversions.
Why Choose Rising Above SEO
When it comes to website design, Rising Above SEO stands out from the crowd. Here are a few reasons why we should be your preferred choice:
1. Extensive Industry Experience
We have a proven track record of delivering exceptional website design solutions to clients across various industries. Our experience allows us to understand your unique requirements and craft a website design that aligns with your goals.
2. Customized Solutions
We believe in a personalized approach to website design. Our team takes the time to understand your brand, audience, and objectives, enabling us to create a tailor-made solution that reflects your business values and captivates your target market.
3. Transparent Communication
We value clear and open communication with our clients. Throughout the website design process, we keep you informed, provide regular updates, and address any concerns or queries you may have. Your satisfaction is our top priority.
4. Results-Driven Approach
Our focus is on delivering tangible results and helping your business succeed online. With our expertise in SEO, we ensure that your website is designed to rank higher in search engine results, driving organic traffic and generating more leads and conversions.
5. Excellent Customer Support
Our dedicated support team is available to assist you at every step of the way. Whether you have a question, need technical assistance, or require post-launch support, we are here to provide prompt and reliable support and ensure your website remains in top shape.
Conclusion
Investing in professional website design services is a smart decision for any business looking to make a mark in the digital landscape. At Rising Above SEO, we are committed to creating visually stunning, user-friendly, and SEO-optimized websites that help you stand out from the competition. Get in touch with us today to see how we can transform your online presence!