Healthcare SEO Services | Rising Above SEO
Dec 9, 2022
Marketing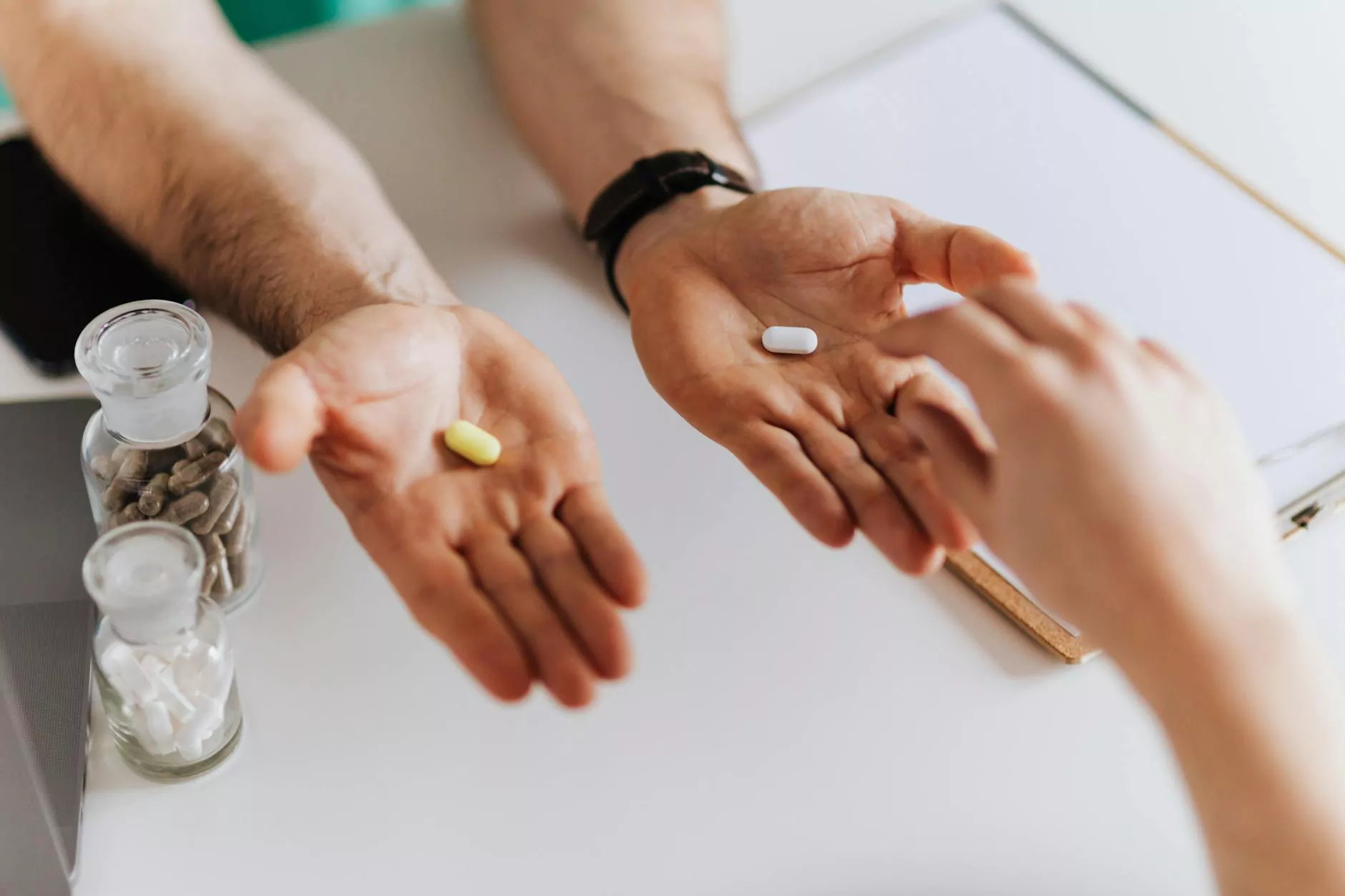 Boosting Your Healthcare Business with Cutting-Edge SEO Services
Welcome to Rising Above SEO, your trusted partner in healthcare search engine optimization. We specialize in driving relevant traffic, increasing online visibility, and helping healthcare businesses outrank their competitors on the search engine results pages (SERPs). With our expertise, your healthcare business can reach new heights and attract more patients.
Why Choose Rising Above SEO for Your Healthcare Business?
At Rising Above SEO, we understand the unique challenges and dynamics of the healthcare industry. Our tailored SEO strategies ensure that your website stands out from the competition and attracts the attention it deserves. With our expertise, you can:
Increase Online Visibility: Our comprehensive approach to healthcare SEO improves your website's search engine rankings, helping you gain more exposure and potential patients.
Drive Relevant Traffic: We optimize your website to attract visitors specifically interested in healthcare services. This means higher chances of conversion and increased patient acquisition.
Enhance User Experience: A well-optimized website not only attracts more visitors but also provides a seamless browsing experience. We improve website speed, mobile responsiveness, and overall usability to keep your patients engaged.
Stay Ahead of the Competition: Our team of SEO experts keeps a close eye on industry trends and algorithm changes. By staying up-to-date, we ensure that your healthcare business remains competitive in the ever-evolving online landscape.
Our Comprehensive Approach to Healthcare SEO
As a leading provider of healthcare SEO services, we take a strategic and data-driven approach to optimize your website for search engines. Our process includes:
Keyword Research: We conduct in-depth keyword research to identify the most relevant and high-performing keywords for your healthcare business. By targeting the right keywords, we ensure that your website appears in front of the right audience.
On-Page Optimization: Our skilled copywriters create compelling and informative content that is optimized for both search engines and users. We optimize meta tags, headings, and page structure to enhance your website's visibility.
Technical SEO: We analyze and optimize various technical aspects of your website, including site speed, mobile responsiveness, URL structure, and crawlability. This ensures that search engine crawlers can easily navigate and understand your website.
Link Building: We develop high-quality backlinks from reputable websites to boost your website's authority and improve its search engine rankings. Our link building strategies adhere to industry best practices and ethical guidelines.
Local SEO: For healthcare businesses with a physical location, we implement local SEO strategies to help you appear in local search results. This includes optimizing your Google My Business listing, managing online reviews, and enhancing your online reputation.
Analytics and Reporting: We provide regular reports and insights on the performance of your healthcare SEO campaign. Our transparent approach allows you to track the progress and measure the effectiveness of our strategies.
Experience the Difference with Rising Above SEO
With Rising Above SEO, you can trust that your healthcare business is in capable hands. Our team of experienced SEO professionals is dedicated to delivering exceptional results and helping you achieve your business goals. We pride ourselves on:
Expertise: Our team consists of seasoned SEO specialists with extensive experience in the healthcare industry. We understand the unique challenges healthcare businesses face and tailor our strategies accordingly.
Client-Centric Approach: We value our clients' success and prioritize effective communication and collaboration. Your goals and vision are at the forefront of our SEO campaigns, and we work closely with you to achieve them.
Proven Results: We have a track record of driving significant improvements in search engine rankings and organic traffic for our healthcare clients. Let our success stories inspire your healthcare business to reach new heights.
Continuous Growth: We never settle for mediocre results. Our team constantly evolves, adapts to algorithm changes, and employs cutting-edge SEO strategies to ensure your healthcare business stays ahead of the competition.
Contact Rising Above SEO for Exceptional Healthcare SEO Services
If you're ready to take your healthcare business to the next level, contact Rising Above SEO today. Our experts are here to discuss your unique needs and create a customized SEO strategy that aligns with your business objectives. Don't miss out on the potential of increased online visibility, organic traffic, and patient acquisition. Let Rising Above SEO be your trusted partner in healthcare SEO.