Here's Why You Need to Do a Photoshoot for Your Business
Jul 6, 2022
Marketing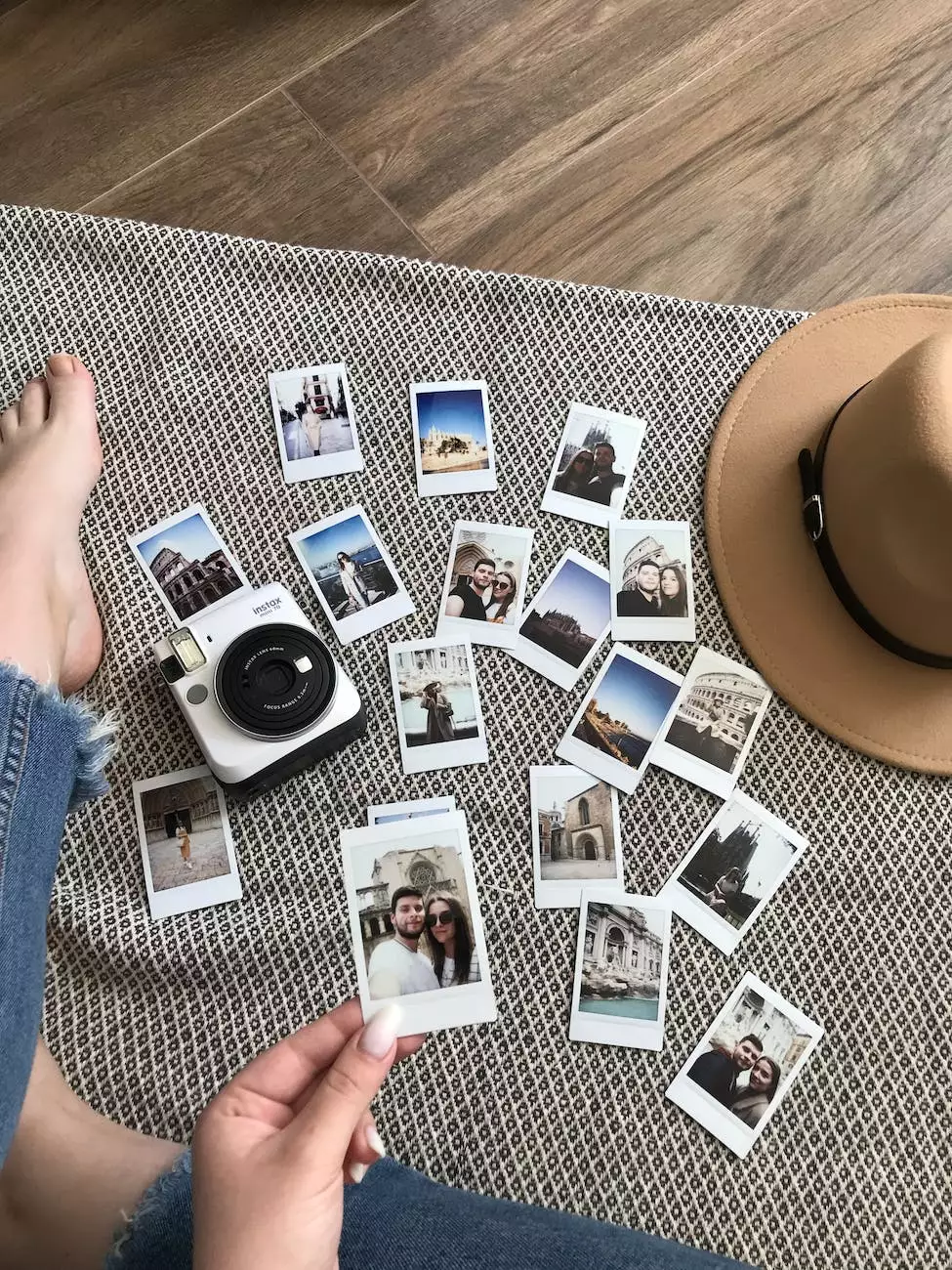 Introduction
In the fast-paced digital world we live in, it's crucial for businesses to have a strong online presence. While great content and effective SEO strategies are essential, one aspect that often gets overlooked is the importance of high-quality visual content. In this article, we'll explore why you should consider doing a professional photoshoot for your business and how it can help you stand out from the competition.
1. Capture Authenticity
Stock photography may be convenient, but it lacks the authenticity that can truly showcase your brand. By investing in a photoshoot, you have the opportunity to capture genuine moments that reflect your brand's unique personality. From showcasing your products in action to capturing the essence of your team, authentic visuals can create a deeper connection with your audience.
2. Establish a Strong Brand Identity
A professional photoshoot allows you to create custom visuals that align with your brand's identity. Consistency is key in building brand recognition and trust. By investing in tailored and cohesive imagery, you can effectively communicate your brand's values, style, and messaging. Every photo can become a powerful representation of your brand, leaving a lasting impression on potential customers.
3. Stand Out from the Competition
In a crowded digital landscape, it's crucial to differentiate yourself from the competition. Stock photography, by its nature, is available to anyone, including your competitors. By opting for a professional photoshoot, you ensure that your visuals are unique and exclusive to your brand. This helps you capture attention, increase engagement, and ultimately drive more conversions.
4. Enhance SEO Efforts
Did you know that visual content can significantly impact your SEO efforts? Search engines, like Google, consider user experience as one of the ranking factors. By incorporating high-quality visuals in your website and other online channels, you provide users with a more engaging experience. This can increase time spent on your site and reduce bounce rates, leading to better organic rankings.
5. Boost Social Media Engagement
Visual content is highly shareable and tends to perform exceptionally well on social media platforms. By having original and visually stunning images, you increase the likelihood of users sharing your content, thereby amplifying your reach and visibility. Furthermore, engaging visuals receive higher engagement rates, which in turn can help grow your social media following and increase brand awareness.
6. Create Versatile Marketing Assets
A professional photoshoot provides you with a treasure trove of marketing assets that can be repurposed across various channels. From website banners and blog post illustrations to social media posts and email newsletters, a well-planned photoshoot can yield an array of versatile visuals that cater to different marketing needs. Flexibility and adaptability are key in today's ever-evolving marketing landscape, and a professional photoshoot can provide you with the materials you need.
Conclusion
Investing in a professional photoshoot for your business can yield numerous benefits. From capturing authenticity and establishing a strong brand identity to standing out from the competition and enhancing your SEO and social media efforts, the value of high-quality visual content cannot be overstated. So, consider partnering with Rising Above SEO, a leading provider of SEO services in the Business and Consumer Services industry. We'll work closely with you to understand your brand and objectives, and create stunning visuals that resonate with your target audience. Start taking your online presence to new heights with a professional photoshoot today!