The Picture-Perfect TV Interview
Apr 27, 2022
Marketing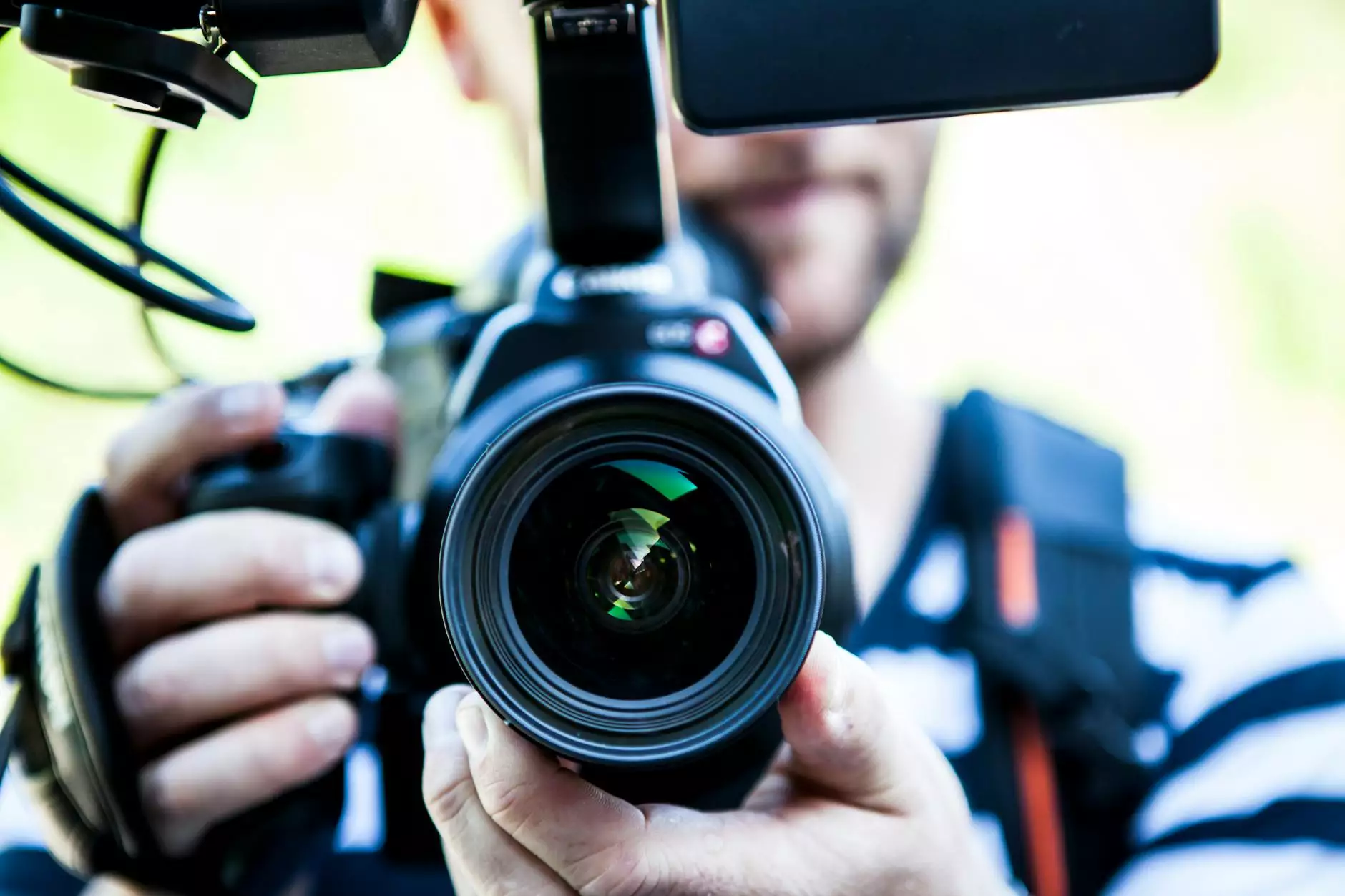 Introduction
Welcome to Rising Above SEO, your trusted partner in the business and consumer services industry. In this article, we will guide you on how to master the art of TV interviews. Whether you are a business owner, an industry expert, or a professional looking to expand your reach, a well-executed TV interview can significantly boost your credibility and showcase your expertise.
Why TV Interviews Matter
TV interviews are a powerful platform to connect with a wider audience, establish thought leadership, and gain exposure for your brand. They offer a unique opportunity to showcase your expertise, build trust with viewers, and increase awareness about your business or services.
Preparation is Key
Preparing for a TV interview is crucial for success. Start by researching the show and the host's interviewing style. This will help you tailor your message to fit the program's audience and format. Additionally, consider the following:
Know Your Audience
Understanding the target audience of the TV show allows you to craft your message in a way that resonates with viewers. Consider their demographics, interests, and concerns to create valuable content that captures their attention.
Define Your Key Messages
Before the interview, identify your key messages or talking points. These should be concise, memorable statements that convey your expertise and align with your overall brand strategy. Practice delivering them naturally to ensure a smooth and confident delivery on camera.
Ace Your Appearance
Looking your best on camera enhances your credibility and projects professionalism. Dress appropriately for the show's tone and industry, paying attention to colors that complement your skin tone. Consider consulting a professional stylist or image consultant if needed.
Master Body Language
Non-verbal communication plays a significant role in TV interviews. Maintain good posture, make eye contact with the host, and use hand gestures to emphasize key points. Smile genuinely when appropriate and exude confidence through your body language.
Practice, Practice, Practice
Rehearsing your interview responses is essential to ensure a polished performance. Practice in front of a mirror, record yourself, or enlist the help of a friend or colleague. Take note of any areas that need improvement and work on refining your delivery.
During the TV Interview
While the camera is rolling, keep these tips in mind to deliver a picture-perfect TV interview:
Stay Calm and Focused
Nerves are natural, but it's important to stay calm and composed during the interview. Take deep breaths, listen attentively to the host's questions, and respond thoughtfully. Avoid rushing your answers and maintain a confident, yet approachable demeanor.
Be Authentic and Engaging
Avoid sounding rehearsed or robotic. Instead, let your passion and personality shine through. Engage the audience by sharing personal anecdotes, interesting facts, or captivating stories that relate to the topic at hand. This will help establish a genuine connection with viewers.
Answer Concisely
Avoid rambling or going off on tangents. Keep your answers focused and succinct while still providing valuable insights. Practice conveying your message in a clear and concise manner to ensure maximum impact.
Handle Difficult Questions
Be prepared for challenging or unexpected questions. If faced with a difficult query, stay composed and address it honestly. If you don't know the answer, it's better to admit it rather than providing incorrect information. Redirect the conversation back to your key messages whenever possible.
After the TV Interview
Once the cameras stop rolling, maximize the impact of your TV interview with these post-interview strategies:
Promote the Interview
Share the interview on your website, social media platforms, and email newsletters. Embed the video or provide a link to the interview to extend its reach and allow others to easily access it. Leverage the interview as valuable content that showcases your expertise.
Engage with Viewers
Respond to comments and messages from viewers who watched the interview. Engage in meaningful conversations, answer questions, and express gratitude for their support. Building genuine connections and fostering engagement strengthens your relationship with the audience.
Evaluate and Improve
Take the time to evaluate your TV interview performance. Review the recording, assess your strengths and areas for improvement, and use constructive feedback to enhance your skills for future interviews. Learning from each experience is essential for continuous growth.
Conclusion
Mastering the art of the TV interview takes time and practice, but the rewards are well worth the effort. At Rising Above SEO, we understand the importance of a well-executed TV interview in building your brand and showcasing your expertise. Contact us today to learn more about how our SEO services can help you unlock new opportunities and reach a larger audience through TV interviews and other digital marketing strategies.