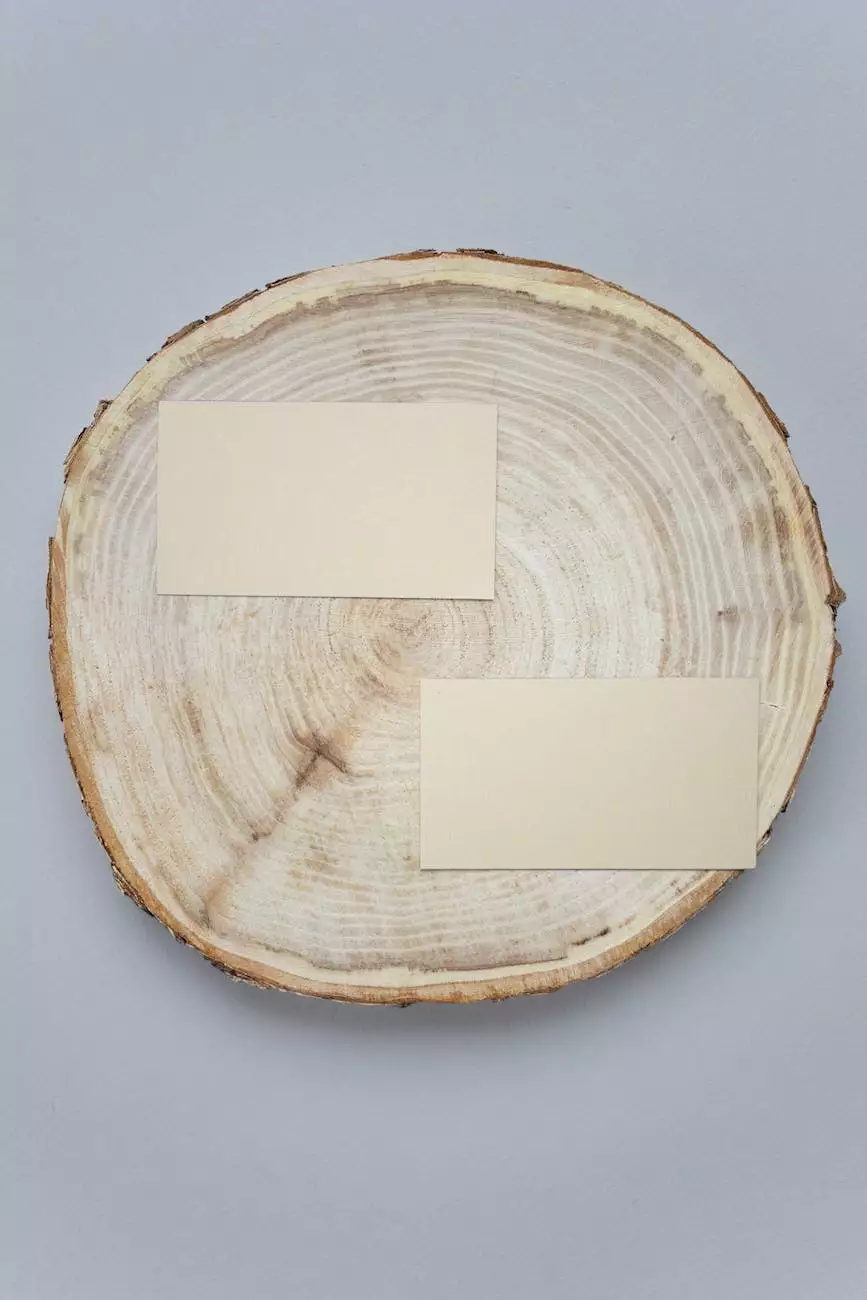 Eye-Catching Designs for Effective Networking
Your business card is often the first impression potential clients or partners have of your company. At Rising Above SEO, we understand the importance of a well-designed business card that captures attention and leaves a memorable mark. Our expert team of designers is dedicated to creating visually stunning and professional business cards tailored to your specific needs and industry.
With our extensive experience in the field of business card design, we know what works and what doesn't. We stay up-to-date with the latest design trends and incorporate innovative design elements to ensure your business card stands out from the crowd.
Customized Business Card Designs Just for You
Unlike generic templates, our business card designs are completely customized to represent your brand identity and vision. We take the time to understand your business, target audience, and objectives to create designs that resonate with your potential clients.
Our team will work closely with you throughout the design process, taking your input and ideas into consideration. We will provide you with multiple design options to choose from and refine the selected design until it meets your expectations perfectly.
Key Features of Our Business Card Designs
1. Professional and Modern:
We believe in creating business cards that portray professionalism and modernity. Your business card will reflect the quality and values of your business, leaving a positive impression on anyone who receives it.
2. Eye-Catching Visuals:
We understand the importance of visual appeal in capturing attention. Our designers use high-quality images, colors, and typography to make your business card visually striking and memorable.
3. Clear and Concise Information:
A well-designed business card should present your contact information clearly and concisely. We ensure that all the necessary information is included, such as your name, job title, phone number, email address, and website, in an organized and legible manner.
4. High-Quality Printing:
In addition to the design, we pay special attention to the printing process to ensure your business cards are of the highest quality. We use premium materials and finishes to give your business cards a professional look and feel.
5. Unique and Memorable:
We understand that the business card should not only convey information but also leave a lasting impression. Our creative design team focuses on creating unique and memorable designs that make your business card stand out from the rest.
Why Choose Rising Above SEO for Your Business Card Design?
Rising Above SEO is a trusted name in the business and consumer services industry, specializing in SEO services. Here's why you should choose us for your business card design:
1. Expertise:
With years of experience in graphic design, we have mastered the art of creating impactful business card designs. Our team understands the nuances of design and can translate your vision into a visually stunning reality.
2. Attention to Detail:
We believe that every detail matters. From color schemes to font choices, we pay attention to every aspect of the design to ensure a cohesive and visually appealing result.
3. Competitive Pricing:
Our business card design services are competitively priced, offering excellent value for your investment. We believe in providing top-notch designs at affordable rates, enabling businesses of all sizes to access professional design services.
4. Timely Delivery:
We understand that time is of the essence for your business. Our team works efficiently to deliver your designs within the agreed-upon timeframe, ensuring you have your business cards ready when you need them.
5. Client Satisfaction:
Client satisfaction is our top priority. We strive to exceed your expectations and ensure you are thrilled with the final result. Our team is always available to address any concerns or make necessary revisions to ensure your complete satisfaction.
Contact Us for Professional Business Card Design
Ready to make a lasting impression with a professional business card design? Contact Rising Above SEO today to discuss your requirements. Our team is eager to create a visually stunning and effective business card that helps your brand rise above the competition.