Referral Healthcare Marketing
May 16, 2022
Marketing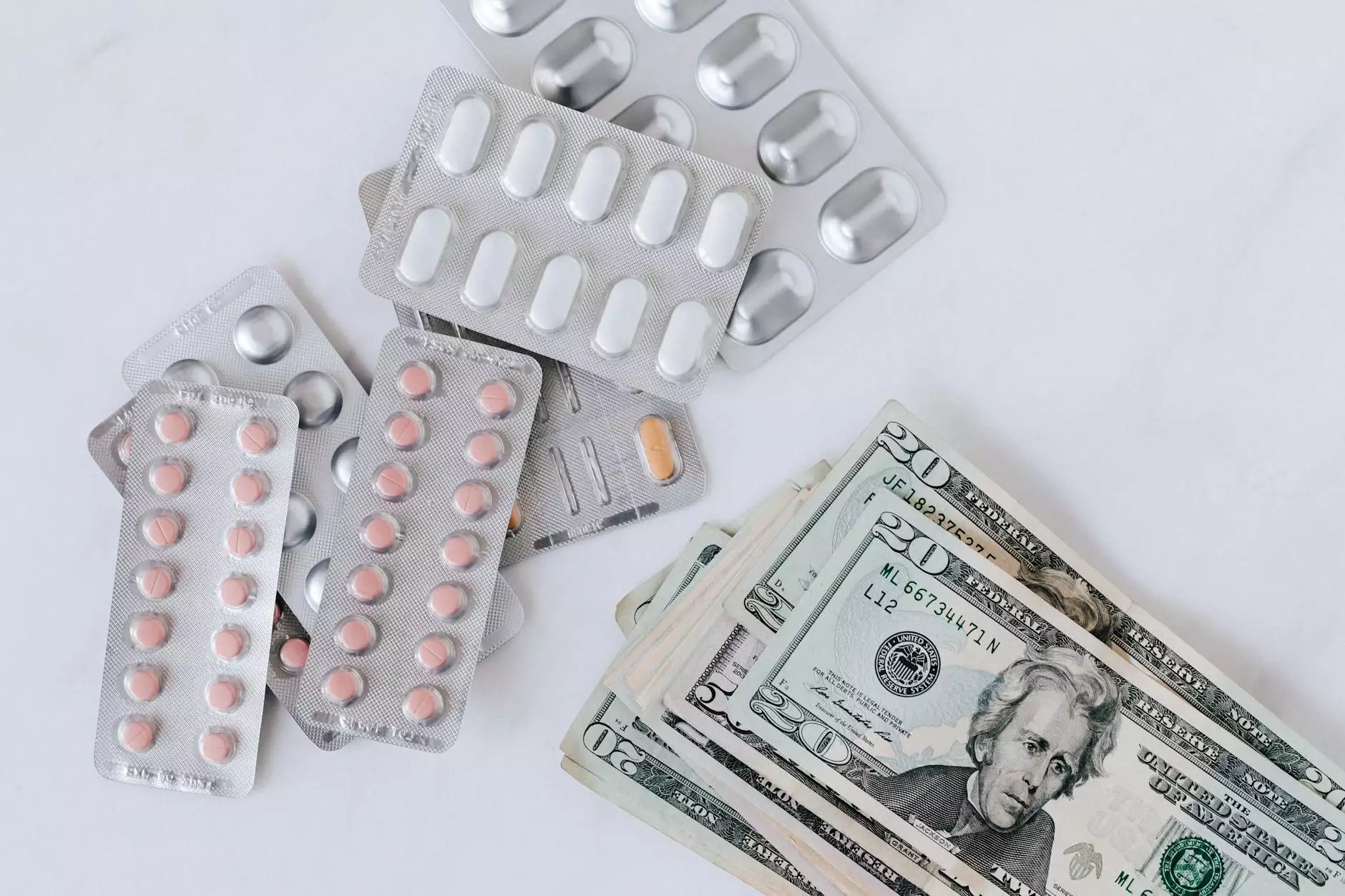 The Power of Referrals in Healthcare
In the rapidly evolving world of healthcare, referrals play a crucial role in building a thriving practice. Word-of-mouth marketing is a powerful tool that can help healthcare professionals attract new patients, increase their reputation, and ultimately grow their business. At Rising Above SEO, we understand the importance of referral healthcare marketing and offer expert SEO services to optimize your online presence.
Why Referral Marketing Matters
Referrals are an invaluable asset in the healthcare industry. When patients are satisfied with the care they receive, they are more likely to recommend their healthcare provider to their family and friends. These recommendations hold significant weight as they come from trusted sources, providing credibility and trustworthiness. By implementing effective referral marketing strategies, you can tap into this valuable network and expand your patient base.
Encouraging Patients to Refer
Encouraging patients to refer their family and friends requires a proactive approach. Here are some key strategies to implement:
1. Exceptional Patient Experience
Deliver exceptional patient experiences at every touchpoint. Make sure your patients feel valued, heard, and cared for. Provide personalized attention throughout their treatment, addressing their concerns and going the extra mile to exceed their expectations. Patients who feel well taken care of are more likely to become enthusiastic advocates for your practice.
2. Incentives and Rewards
Create a referral program that offers incentives and rewards to patients who refer others. This can be in the form of discounts on future services, gift cards, or exclusive access to special events. Show your appreciation for their loyalty and amplify their motivation to spread the word about your exceptional healthcare services.
3. Educational Resources
Provide educational resources that patients can share with their network. Publish informative blog articles, videos, or downloadable guides that address common healthcare concerns or offer tips for better wellness. By becoming a valuable source of information, you position yourself as an expert in your field and increase the likelihood of referrals.
4. Personalized Outreach
Reach out to satisfied patients on a personal level and ask them to refer their family and friends. Send personalized emails, make follow-up phone calls, or even have face-to-face conversations during office visits. By establishing a deeper connection, you strengthen the patient-provider relationship and encourage referrals.
The Role of SEO in Referral Healthcare Marketing
In today's digital landscape, having a strong online presence is paramount. When patients receive a recommendation, they often turn to search engines to learn more about the referred healthcare provider. This is where search engine optimization (SEO) becomes crucial.
At Rising Above SEO, we specialize in providing top-notch SEO services tailored specifically for the business and consumer services industry. Our team of experts understands the intricacies of healthcare marketing and can help you outrank your competitors in search engine results pages.
Our SEO Services
1. Keyword Research and Optimization
We conduct comprehensive keyword research to identify the most relevant and valuable keywords for your healthcare practice. By optimizing your website's content with these keywords, we ensure that your website appears in search results when potential patients are actively seeking healthcare services.
2. On-Page Optimization
We optimize various on-page elements of your website, including meta tags, headings, and content structure. This ensures that search engines can easily understand the relevance and context of your web pages, improving your chances of ranking higher in search results.
3. Local SEO
If you operate a local healthcare practice, we focus on optimizing your online presence for local search. We optimize your Google My Business profile, create and optimize location-specific landing pages, and implement other local SEO strategies to increase your visibility in local search results.
4. Link Building
We develop a comprehensive link building strategy to increase the authority and credibility of your healthcare website. By acquiring high-quality backlinks from reputable sources, we improve your chances of ranking higher in search results and attract more referral traffic.
Rising Above SEO - Your Partner in Referral Healthcare Marketing
When it comes to referral healthcare marketing, Rising Above SEO is the partner you can trust. With our unmatched expertise in SEO services for the business and consumer services industry, we can help you surpass your competition and attract a steady stream of referred patients.
Contact us today to learn more about how our SEO services can transform your healthcare practice and unlock its full potential.