Sample Marketing Plan for Construction Companies
Nov 21, 2022
Marketing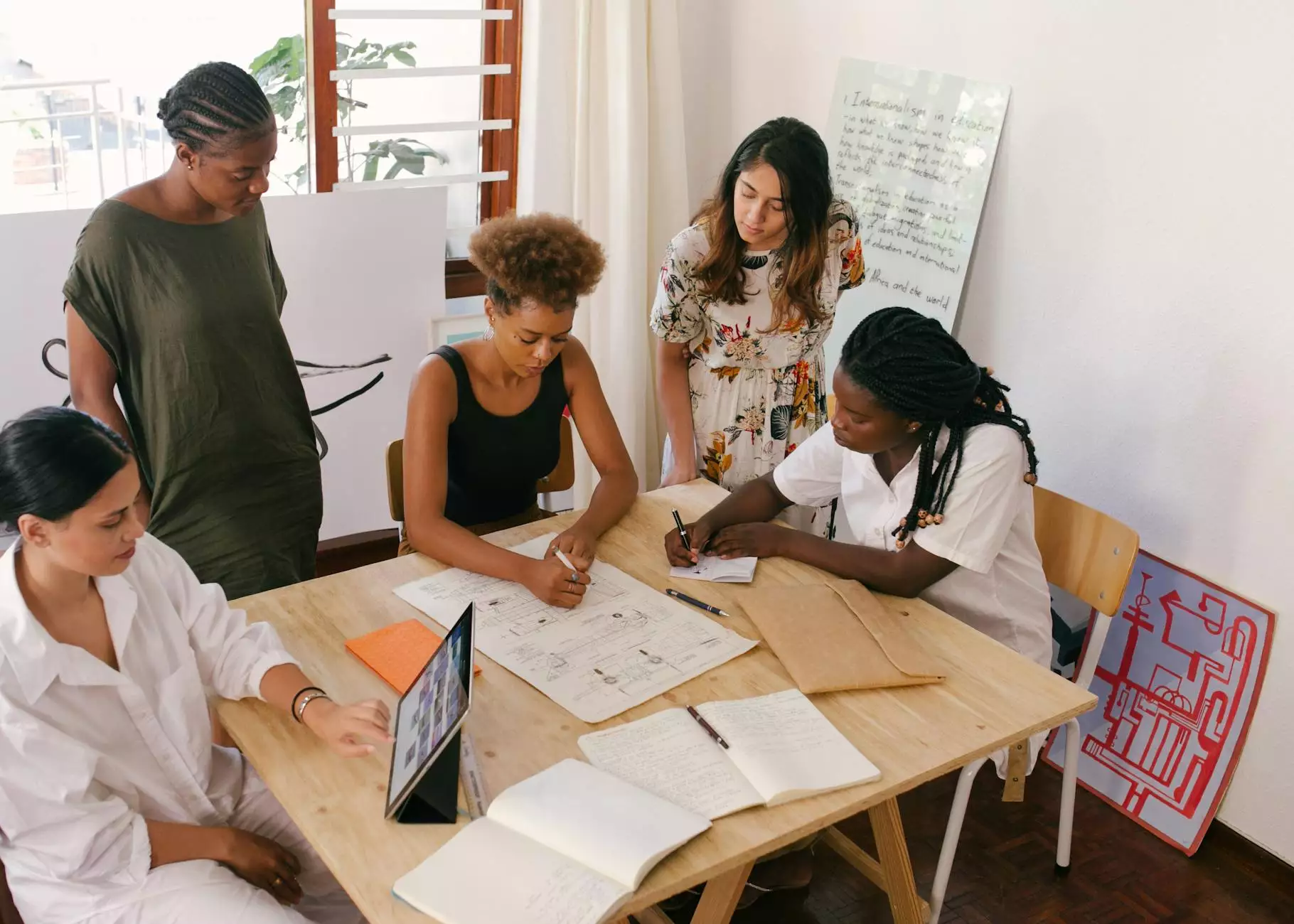 Introduction
Welcome to Rising Above SEO's comprehensive marketing plan for construction companies. We understand the unique challenges and opportunities that construction companies face in today's competitive market. With our expertise in SEO services and business and consumer services, we have developed a powerful marketing plan to help you stand out from your competitors and attract more leads. Whether you are a small-scale contractor or a large construction firm, our strategies can be tailored to your specific needs, enabling you to achieve your business goals.
Understanding the Construction Industry
Before diving into the marketing strategies for construction companies, it's crucial to understand the industry landscape. The construction industry is a highly competitive field, with numerous companies vying for projects. From residential to commercial, the demand for construction services continues to grow. However, amidst this growing demand, it is essential to differentiate your business and ensure your target audience is aware of your expertise.
Identifying Your Target Audience
One of the first steps in developing an effective marketing plan is identifying your target audience. Start by defining the ideal client profile for your construction company. Consider factors such as property type, project size, geographical location, and budget range. By understanding your target audience's unique needs and preferences, you can tailor your marketing efforts to resonate with their specific requirements.
Keyword Research and Optimization
In the online world, search engines, particularly Google, play a pivotal role in driving traffic to your website. Therefore, it is crucial to incorporate keyword research and optimization into your marketing plan. Start by conducting extensive keyword research to identify the most relevant and high-ranking keywords in the construction industry. Focus on long-tail keywords specific to your services and locality, as these tend to have higher conversion rates.
On-Page Optimization
Once you have identified your target keywords, it's time to implement proper on-page optimization techniques. Start by incorporating your target keywords in the page titles, meta descriptions, headings, and throughout the content naturally. Remember to optimize the images on your website by including alt tags with relevant keywords. Creating keyword-rich, informative, and user-friendly content will significantly boost your website's visibility in search engine results.
Content Marketing for Construction Companies
Content marketing is one of the most effective strategies for construction companies to showcase their expertise, attract quality leads, and build authority within the industry. By consistently creating and distributing valuable content, you can position your business as a thought leader and gain the trust of your target audience.
Create Informative Blog Posts
Start by launching a blog on your company website and regularly publish informative and engaging blog posts related to the construction industry. Share your experiences, provide tips and tricks, explain construction techniques, and discuss industry trends. By addressing your audience's pain points and offering valuable insights, you can establish your construction company as a reliable source of information.
Video Marketing
In today's digital age, video marketing is an excellent way to engage with your target audience and showcase your construction projects. Consider creating video content such as project walkthroughs, behind-the-scenes glimpses, client testimonials, and educational videos. Optimize your videos with relevant keywords and share them on platforms like YouTube and social media to increase your brand's visibility and attract more potential clients.
Social Media Engagement
Social media platforms offer immense potential for construction companies to connect with their target audience, share valuable content, and generate leads. Establish your presence on platforms like Facebook, Instagram, LinkedIn, and Twitter. Regularly post updates, share blog posts, highlight completed projects, and engage with your followers to build a loyal online community. Leverage social media advertising to expand your reach and target specific demographics.
Local Search Optimization
For construction companies targeting a specific geographical area, it is essential to optimize your online presence for local searches. Local search optimization involves techniques that help your business appear in search results when users search for construction services in your target location.
Google My Business
Claim and optimize your Google My Business listing to ensure accurate contact information, descriptions, and business hours. Encourage your satisfied clients to leave positive reviews, as these significantly impact your local search rankings. Regularly post updates and photos to showcase your ongoing projects and keep your Google My Business profile active and engaging.
Local Citations
Ensure that your construction company's name, address, and phone number (NAP) are consistent across all online directories and local business listings. This consistency improves your local search visibility and helps search engines understand your business's relevance to your target location. Submit your business information to construction-specific directories, local chambers of commerce, and industry associations to strengthen your local online presence.
Building Trust and Credibility
For construction companies, establishing trust and credibility is crucial in winning new clients. By showcasing your expertise, providing exceptional customer service, and leveraging digital platforms, you can build a stellar reputation that sets you apart from your competitors.
Case Studies and Testimonials
Create case studies highlighting your successful projects and satisfy clients. Showcase your construction company's ability to deliver on time and within budget, and highlight any unique challenges you overcame. Additionally, gather testimonials from satisfied clients and display them prominently on your website to instill confidence in potential customers.
Professional Associations and Certifications
Highlight your involvement in professional associations and any relevant certifications your construction company holds. Being associated with reputable organizations demonstrates your commitment to quality and professionalism, increasing your credibility in the eyes of potential clients.
Responsive Website Design
Ensure that your construction company's website is optimized for all devices, including desktops, tablets, and smartphones. A responsive design not only enhances the user experience but also improves your website's search engine visibility. Mobile-friendly websites have a higher chance of ranking well in local searches, as they cater to the increasing number of users accessing websites through their mobile devices.
Tracking and Analytics
Lastly, to gauge the effectiveness of your marketing efforts and refine your strategies, it is essential to track and analyze your website's performance. Use tools like Google Analytics to monitor website traffic, sources of traffic, user behavior, and conversion rates. This data will provide valuable insights into the success of your marketing initiatives, allowing you to make data-driven decisions and continuously optimize your marketing plan.
Conclusion
Implementing a well-rounded marketing plan is crucial for construction companies to thrive in today's competitive environment. By leveraging SEO services, content marketing strategies, local search optimization, and building trust and credibility, Rising Above SEO can help your construction company outrank your competitors and generate more leads. Contact us to learn more about our tailored marketing solutions for construction companies and take the first step towards growing your business.