Print Materials in a Digital Age
Apr 28, 2022
Marketing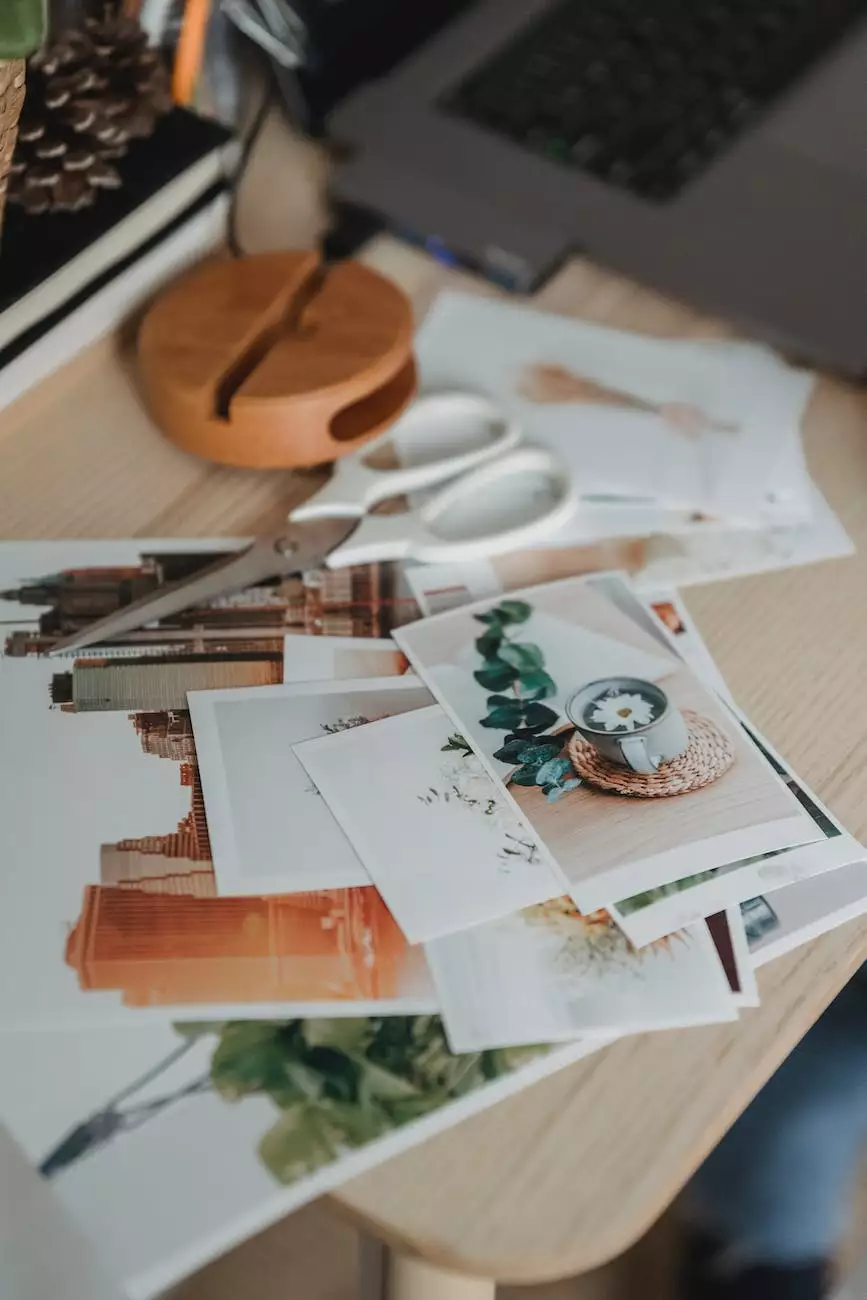 The Role of Print Materials in Today's Digital Landscape
In a world dominated by digital media, one might question the significance of print materials. However, Rising Above SEO understands that print materials still hold a crucial role in marketing strategies. While digital platforms offer convenience and accessibility, print materials provide a tangible experience that engages customers on a deeper level.
Engagement through Tangibility
Print materials offer a physical presence that digital media cannot replicate. From brochures and pamphlets to business cards and flyers, these tangible items leave a lasting impression. When handed a well-designed business card or a professionally crafted brochure, potential customers are more likely to remember your brand and engage with your products or services.
Creating Brand Identity and Credibility
Print materials play a vital role in establishing brand identity and credibility. Consistent branding across print materials reinforces your company's message and values. A thoughtfully designed print piece can communicate professionalism, attention to detail, and trustworthiness, which instills confidence in potential customers.
Complementing Digital Marketing Efforts
Print materials should not be viewed as separate from digital marketing efforts, but rather as complementary tools. By integrating your print and digital strategies, you can create a cohesive brand experience for your audience. For example, including QR codes on your print materials can direct customers to your website, social media platforms, or special promotions.
The Advantages of Print Materials
Tactile Appeal and Emotional Connection
Print materials appeal to multiple senses, creating a more engaging experience. The physical act of holding a brochure, flipping through its pages, or feeling the texture of paper can evoke emotions and establish a meaningful connection with your audience. With the right design and messaging, you can elicit excitement, curiosity, and trust.
Targeted and Personalized Marketing
Print materials allow for highly targeted marketing campaigns. By identifying specific demographics or geographic regions, you can distribute your print materials strategically to reach your desired audience. Personalization techniques, such as addressing recipients by name or tailoring the content to their interests, can significantly increase response rates and conversions.
Longevity and Shelf Life
Unlike digital promotional materials that can quickly disappear in a sea of online content, print materials tend to have a longer shelf life. Business cards can sit on desks for months, brochures can be passed along to colleagues or friends, and physical mailings can be revisited multiple times. This longevity ensures your brand remains in your audience's mind for an extended period.
The Future of Print Materials in a Digital Age
Print and Digital Integration
The key to harnessing the power of print materials lies in integrating them with your digital marketing efforts. By leveraging both mediums, you can achieve a cohesive and comprehensive marketing strategy that delivers exceptional results.
Embracing Creativity and Innovation
To thrive in a digital age, print materials must evolve and adapt. Rising Above SEO stays at the forefront of market trends and incorporates innovative printing techniques, captivating designs, and interactive elements to make print materials even more engaging and memorable. We believe in pushing boundaries and finding new ways to connect with your audience.
Measuring Effectiveness
As with any marketing initiative, it's essential to measure the effectiveness of your print materials. Utilize trackable URLs, unique QR codes, or custom landing pages to monitor the response rates and conversions generated by your print campaigns. By analyzing the data, you can refine your strategies and optimize your return on investment.
Partner with Rising Above SEO for Exceptional Print Material Strategies
Rising Above SEO specializes in creating comprehensive marketing strategies that incorporate both digital and print materials. Our team of experts understands the importance of print materials in a digital age and can help you thrive in today's competitive landscape.
With Rising Above SEO, you can expect top-notch design services, meticulous attention to detail, and a steadfast commitment to driving results. Our SEO services cater to businesses and consumers in diverse industries, enabling us to craft tailored print material strategies that align with your unique goals.
Don't let the digital age diminish the power of traditional print materials. Contact Rising Above SEO today and let us help you rise above the competition.