7 Expert Tips on How to Market Your Psychotherapy Practice
Jul 22, 2023
Marketing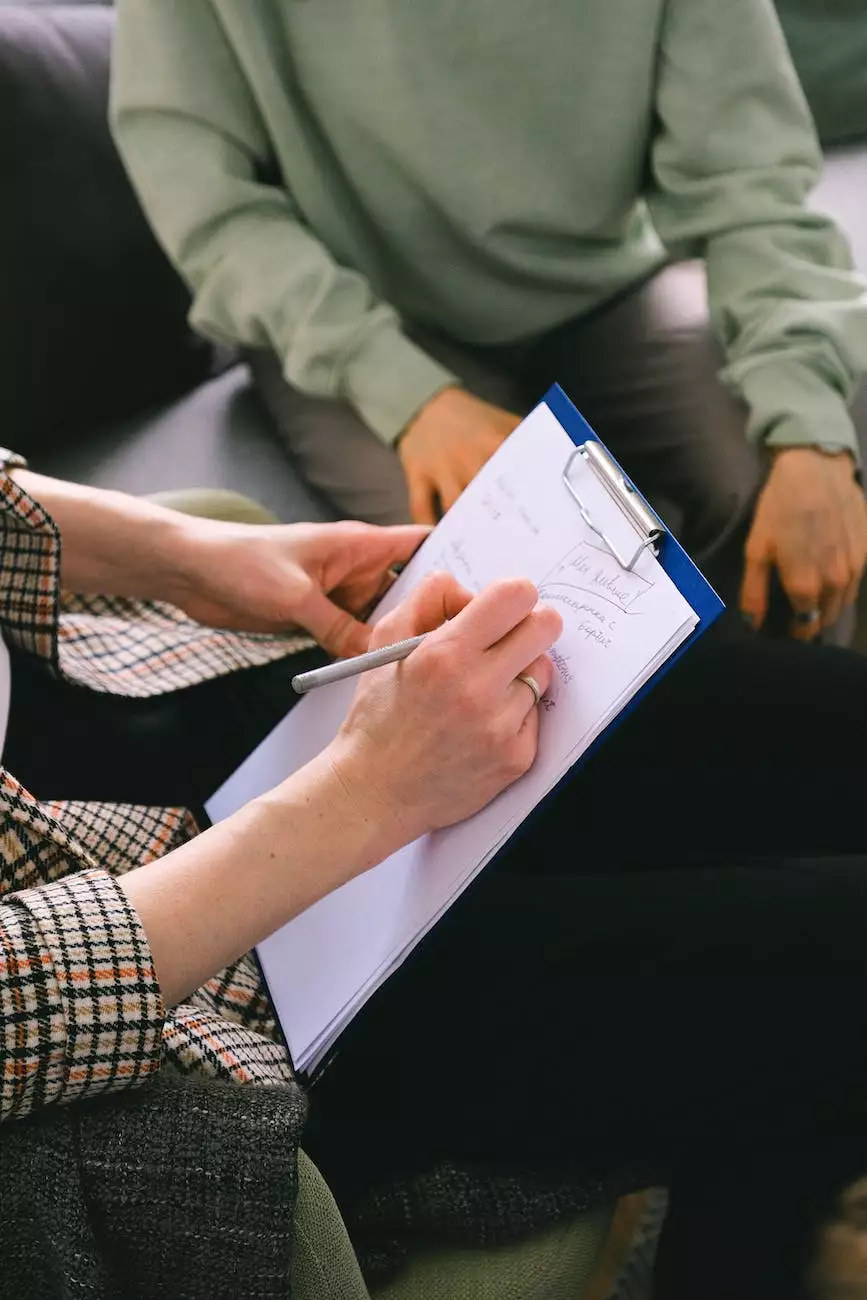 Introduction to Psychotherapy Marketing
Welcome to Rising Above SEO, the leading provider of SEO services for businesses in the field of psychotherapy. In this comprehensive guide, we will share with you seven expert tips on how to effectively market your psychotherapy practice and attract more clients.
1. Define Your Target Audience
Before diving into marketing your psychotherapy practice, it is crucial to define your target audience. Understanding who your ideal clients are, their demographics, and their specific needs will allow you to create targeted marketing campaigns that resonate with them. Conduct thorough market research and gather insights to refine your marketing strategies.
2. Build a Strong Online Presence
In today's digital age, having a strong online presence is essential for any business, including psychotherapy practices. Start by building a professional website that showcases your expertise, services, and testimonials from satisfied clients. Optimize your website for search engines by incorporating relevant keywords throughout your content.
2.1 Website Design and User Experience
A well-designed and user-friendly website is key to attracting and retaining potential clients. Ensure your website is visually appealing, easy to navigate, and mobile-friendly. Implement clear call-to-action buttons and contact forms to encourage visitors to take the next step towards booking an appointment with you.
2.2 Search Engine Optimization (SEO)
Investing in SEO services can greatly improve your website's visibility in search engine results pages. By optimizing your website's structure, content, and meta tags, you can increase your chances of ranking higher in relevant search queries. This will drive organic traffic to your website and generate more leads for your practice.
3. Create High-Quality Content
Content marketing plays a crucial role in establishing your authority in the field of psychotherapy. Create high-quality and informative content that addresses common concerns, provides valuable insights, and offers practical solutions for your target audience. Incorporate relevant keywords naturally within your content to enhance your SEO efforts.
3.1 Blogging
Start a blog on your website where you can regularly share articles, case studies, and success stories related to psychotherapy. This not only helps in providing valuable information to your audience but also enhances your website's SEO by adding fresh and relevant content on a consistent basis.
3.2 Video Content
Consider incorporating video content into your marketing strategy. Create informative and engaging videos that educate your audience about psychotherapy, common mental health issues, and available treatment options. Video content has the potential to reach a wider audience and increase your online visibility.
4. Utilize Social Media Marketing
Social media platforms offer a powerful tool for promoting your psychotherapy practice. Identify the platforms where your target audience is most active, and create compelling social media profiles. Regularly share valuable content, engage with your audience, and leverage ads and targeting options to reach a wider audience.
4.1 Facebook
Facebook is one of the most popular social media platforms worldwide. Create a business page for your psychotherapy practice and regularly update it with informative posts, client testimonials, and relevant industry news. Engage with your audience by responding to comments and messages promptly.
4.2 LinkedIn
LinkedIn is a professional networking platform that caters to business-related content. Create a LinkedIn profile for your practice and connect with other professionals in the mental health field. Participate in relevant groups, share thought leadership articles, and showcase your expertise to attract potential clients.
5. Implement Local SEO Strategies
If your psychotherapy practice operates in a specific area, implementing local SEO strategies can help you target potential clients in your vicinity. Optimize your website for local keywords, create a Google My Business listing, and encourage your satisfied clients to leave positive reviews. This will boost your local online visibility and increase the likelihood of attracting clients from your area.
6. Network and Collaborate with Other Professionals
Building strong professional relationships and collaborating with other mental health professionals can open doors to potential referrals and partnerships. Attend industry events, join local business organizations, and participate in networking groups to expand your professional network. The more connections you establish, the more opportunities you have to promote your psychotherapy practice.
7. Monitor and Analyze Your Marketing Efforts
Consistently monitoring and analyzing the performance of your marketing efforts is crucial to optimize your strategies and achieve better results. Utilize analytics tools to track website traffic, engagement metrics, and conversion rates. Identify what tactics are working well and make data-informed decisions to improve your marketing campaigns.
Conclusion
Marketing your psychotherapy practice requires a strategic approach and a deep understanding of your target audience. By implementing these seven expert tips, you will be equipped with the knowledge and strategies to effectively market your practice and attract more clients. Remember, consistency, quality content, and staying up-to-date with industry trends are the keys to success in the ever-evolving field of psychotherapy marketing.