How to Market Your Counseling Service to Connect with Potential Clients
Jun 3, 2023
Marketing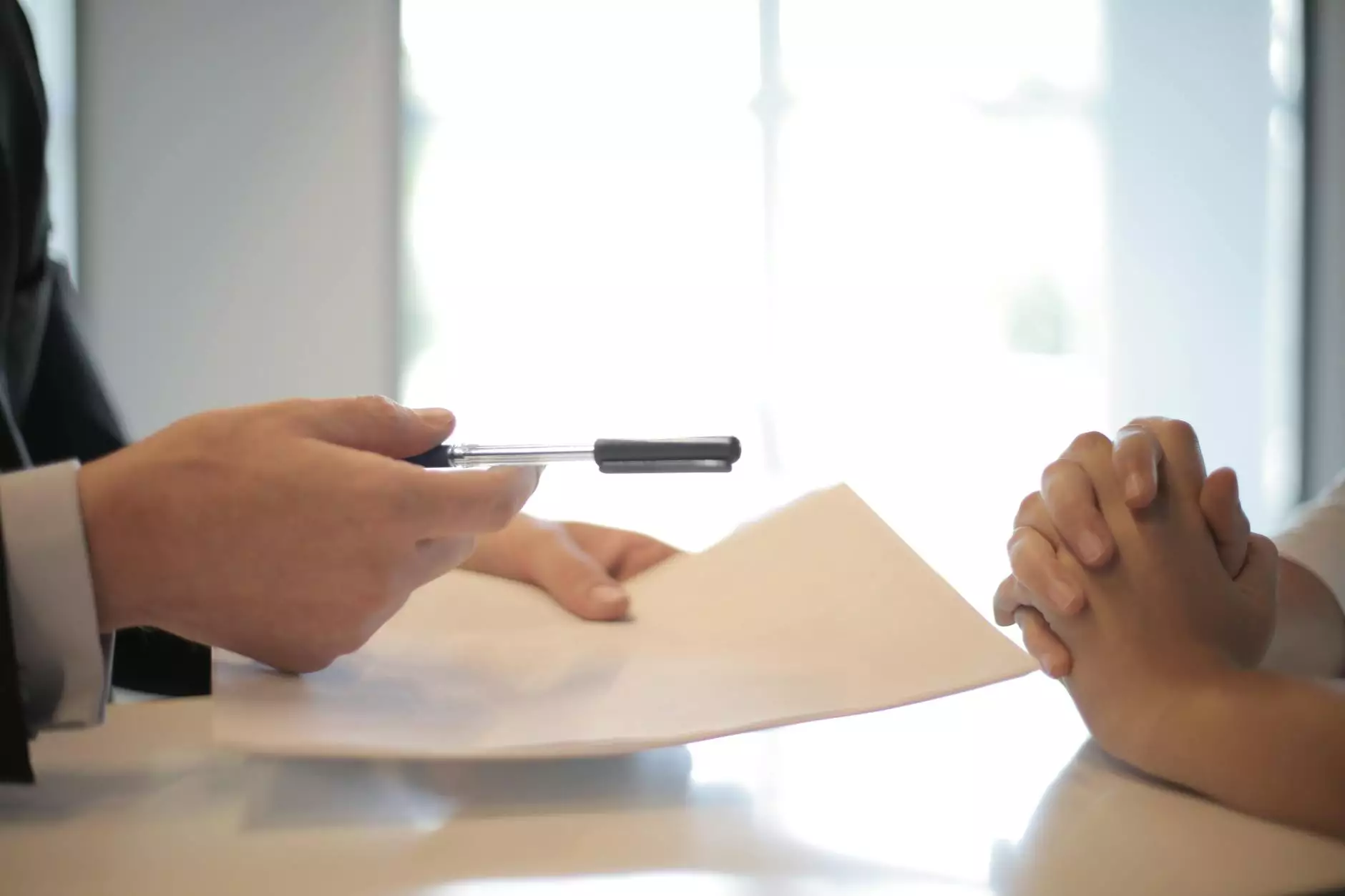 Welcome to Rising Above SEO, a leading provider of high-quality SEO services for businesses in various industries. In this comprehensive guide, we will share expert tips and strategies to help you effectively market your counseling service and create meaningful connections with potential clients. By implementing these techniques, you can outrank your competition and establish a strong online presence in the counseling industry.
Understanding the Importance of Marketing for Counseling Services
Marketing plays a vital role in promoting your counseling services and reaching out to potential clients. In today's digital world, a strong online presence is crucial for the success of any business, including counseling services. By utilizing effective marketing strategies, you can connect with a wider audience, build trust and credibility, and ultimately attract more clients to your practice.
Identifying your Target Audience
Before diving into the marketing process, it is essential to identify and understand your target audience. By defining your ideal clients, you can tailor your marketing efforts to resonate with their needs and preferences. Consider factors such as age, gender, location, specific counseling needs, and any other relevant demographics. Conduct market research, gather data, and create client personas to guide your marketing strategies.
Creating a Strong Brand Identity
A strong brand identity sets you apart from your competitors and helps potential clients recognize and remember your counseling services. Start by developing a compelling brand story that reflects your mission, values, and unique selling points. Craft a visually appealing logo and design elements that align with your brand image. Consistency is key across all marketing channels, including your website, social media profiles, and promotional materials.
Optimizing Your Website for Search Engines
One of the most effective ways to outrank your competition is by optimizing your website for search engines. Search engine optimization (SEO) involves various techniques to improve your website's visibility on search engine result pages. Include relevant keywords throughout your website content, meta tags, headings, and image alt texts. Make sure your website is mobile-friendly, loads quickly, and has a user-friendly layout.
The Power of Content Marketing
Content marketing is a powerful tool for connecting with potential clients and establishing your expertise in the counseling industry. Create valuable and informative content such as blog posts, articles, and videos that address common counseling concerns, provide insights, and offer practical tips. Leverage relevant keywords in your content to enhance SEO and attract organic traffic to your website. Encourage engagement by allowing comments and sharing on social media platforms.
Utilizing Social Media Marketing
Social media platforms provide an excellent opportunity to connect with potential clients and promote your counseling services. Create engaging profiles on popular platforms like Facebook, Instagram, Twitter, and LinkedIn. Share informative posts, inspirational quotes, client success stories, and upcoming events. Engage with your audience by responding to comments and messages promptly. Utilize paid advertising options to expand your reach and target specific demographics.
Building Relationships through Email Marketing
Email marketing is a highly effective tool for nurturing relationships with potential clients and keeping them updated on your counseling services. Develop a compelling lead magnet such as an e-book, checklist, or webinar that addresses common counseling concerns. Encourage visitors to your website to subscribe to your email list. Send regular newsletters, exclusive offers, and personalized content to build trust, establish credibility, and encourage potential clients to book a counseling session.
Providing Exceptional Customer Service
Clients value exceptional customer service when seeking counseling services. Make sure to go the extra mile to create a positive and supportive experience for each client. Respond promptly to inquiries and appointment requests. Provide personalized counseling sessions tailored to the unique needs of each client. Offer flexible scheduling options and provide guidance and resources beyond the counseling sessions.
Monitoring and Analyzing Results
Monitoring and analyzing your marketing efforts is crucial to ensure their effectiveness and make improvements as necessary. Utilize analytical tools like Google Analytics to track website traffic, user behavior, and conversion rates. Set specific goals and key performance indicators (KPIs) to measure the success of your marketing campaigns. Adjust your strategies based on the insights gained from data analysis to optimize your marketing efforts continuously.
Conclusion
Marketing your counseling service is essential to connect with potential clients and outrank your competition. By understanding your target audience, establishing a strong brand identity, optimizing your website for search engines, utilizing content marketing, social media marketing, and email marketing, providing exceptional customer service, and monitoring and analyzing results, you can create meaningful connections with clients and achieve long-term success in the counseling industry.